Finding the right career path for you
Get the help you need to find the right career path that's best suited to your needs. A customised program that helps you align your Talent, Personality and Purpose and which directs you to a career path that is meant for you.

In this vast sea of career options, do you know what's best for you?
Are you absolutely sure the educational direction/career path you have chosen is the right one for you?

Are you one of those many people whose mind is riddled with doubt and you are unable to make a sound decision regarding your career?
The Foundation of Brilliance Program can help you figure out your right career path. A unique program that can help you find what you are good at, align it with your personality and which helps you discover your true passion in life.
There are no right answers or formulas when it comes to education and career but The Foundation of Brilliance Program can definitely guide you through your own self determination to a career path that is best suited for you.
CAREER PATH
100% certainty in regards to your educational direction/career path.
ACTION PLAN
A plan of action that will help you achieve your goal.
FOCUSED APPROACH
More focused approach towards your education.
Lifetime Return on Investment
Save money and time to choose the right career path.
What our client say about us
The Foundations of Brilliance Program helped many people choose their right career path with 100% certainty. Here is what they are saying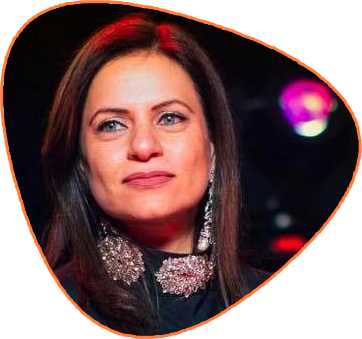 Hi, I am Arneet Kaur,Career Guidance Coach and a mother of two.I come from Delhi, India.
I started my journey into the field of education and training a few years ago when I was facing a challenge with my daughter's uncertainty on what career path to choose. I realized that there is not even a single workable program available in the market which could help my daughter decide her educational direction. Somehow through trial and error she came across the field she wanted to take up.
However, this is a risky method and can cause a lot of distress. That is when I came across The Foundations of Brilliance Program developed by Bernard Percy based on the works of Mr. L.Ron. Hubbard. I was blown away by the kind of certainty the program gives to people. The program has specifically laid out steps with guaranteed results. My own experience was very emotional. Even though my daughter had already decided what she wanted to be, when she did the program she found a whole new passion, drive and sense of self worth.
This is when I decided to get trained and become a certified consultant for Foundations of Brilliance. I have had many successes with the program as it gave clarity and certainty to the people who did it. The Foundations of Brilliance Program has been running for more than 20 years and has helped many people like you around the world establish their right career path in the matter of few days. And so I invite you all to come experience the magic for yourself.
Fill the form
Fill out the form below with your details.
Get a call back
We will reachout to you as soon as possible.
Book consultation
Book a free consultation.
Know about program
Know about the program in detail.
Start the program
Get-set-go schedule the program delivery according to you availability and start with the program.