Increase Visibility and Improve Search Ranking.
Greater local visibility means more traffic, more customers and more sales!
If you don't have your Local SEO in order:
Decreased online local visibility
You lose the chance of boosting your business by almost 150%

Your store won't be visible on Google Maps
You struggle to generate new clients
Get ahead of the competition
Make sure your business is getting noticed! Generate more leads and sales than your competitors with our SEO services.
Be found online
Customers find you easily online and you generate more sales
Attract customersCustomers can locate your stores or contact information easily and reach out to you
We fix everythingWe help you get more clients and increase profits by fixing your online presence
Did you know? Almost 89% of people search for a business near them on their mobiles at least once every week, and from that, 72% visit a store within 10 Km.
These potential customers won't be able to find you if your local SEO is poor!
Our industry professionals help your company by fixing these problems which will help you attract more consumers and generate leads that lead to more Sales.
Target the right people who are most likely to purchase your services and generate greater profits!
Grow your local business with our 'made for you' packages.
Choose the one that suits your needs
Plan

(Per Month Charges)

Basic

20,000.00

Advanced

30,000.00


Premium

40,000.00

| ON PAGE OPTIMIZATION | | | |
| --- | --- | --- | --- |
| Google My Business Setup & Verification | | | |
| Google Places – Photo/Multimedia additions | | | |
| Business Listings / Local Citations | 3 | 4 | 7 |
| Customer Reviews/Ratings | 1 | 2 | 3 |
| SOCIAL MEDIA OPTIMIZATION (PER MONTH) | | | |
| Social Bookmarking | 3 | 5 | 10 |
| Google Plus Business Page Setup (One Time Activity if not existed) | | | |
| Google Listing Updates | 2 | 5 | 5 |
| Profile listing | 2 | 3 | 5 |
| MONTHLY REPORTING | | | |
| Google Rank Report | | | |
| SEO Activitiy Reports | | | |
| Google Analytics Report | | | |
| Google My Business (GMB) Insights Report | | | |
| CUSTOMER SUPPORT | | | |
| Email, Chat, Phone | | | |
| Project Management Tool Tracking | | | |
| Select pakage | Select | Select | Select |



Select a package

Choose a plan that suits your needs.   




Discuss with our experts

Our experts will come up with a strategy that will give you results.




Get results

Make an impression online and grow your local business.
Our industry professionals help your organization by improving your local SEO efforts.
Here's how we do it:
What does Animon Live do?
Most businesses lack the time and expertise to optimise their websites in a way that gets results. At Animon Live, we help you
target your preferred audience
and optimise your digital footprints that is tailored to your needs at an
affordable price,
so you can stand out from the competition and get
more leads
that turn into customers.
With us by your side, you never have to worry about your local SEO needs again.
Frequently Asked Questions
How can a well managed SEO boost my business?
Here are some ways on how incorporating a well managed SEO plan can do wonders for your business:
Increase your site visibility and ranking –

The higher you rank on a search results page, the easier it is for your customers to see you.

Build trust and credibility –

When you give the people what they are looking for online, they start trusting you and bring in more users who act as walking brand ambassadors for your business.

Grow your business –

SEO can help you build stronger relationships with your audience, improve customer experience, drive more people to your site and increase conversions, which means more sales, more loyal customers, and more growth for your business.
How do I start my SEO strategy?
Start by figuring keywords that your customers may use when they search for products or services similar to your business. 

Make sure you check for related topics and trends around your business. It's always a good thing to stay updated and spread awareness about these topics by writing an article, blog, etc.

Take inspiration from other related websites and find out what's working best for them and how can you incorporate it in your business.

Talk to your customers. This is one of the best ways to understand their needs and what they are looking for in a product or service.
5 SEO Mistakes
to avoid in
2021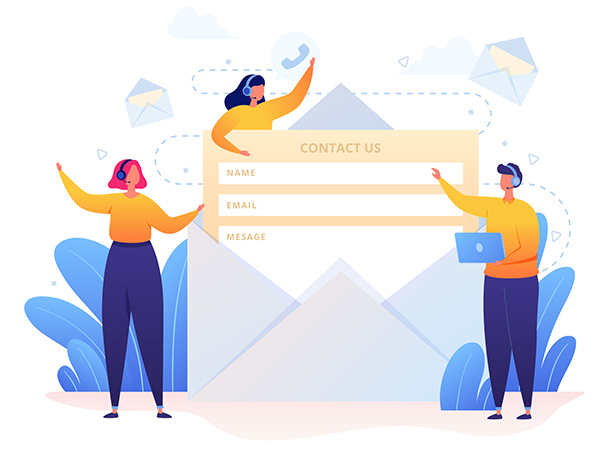 © Copyright 2021 Animon Live. All Rights Reserved.