Attention:
 Growth Hungry Business Owners!!
EXPERIENCE A UNIQUE FRAME WORK THAT REVEALS HOW TO
ACHIEVE
CONSISTENT

GROWTH IN YOUR BUSINESS

A unique and proven framework which works like wonders
"No matter what's happening with the economy"
has solved the problem of entrepreneurs across the globe without worrying.
Where are you on your
Entrepreneurial Journey?
Spending too much time with team members
Too much delay in deliveries
Fixing and checking human errors
Not able to take right decision due to incomplete data
Too much dependency on staff
Wasting time in managing remote team
If your answer is
 "YES",

then what you
really need is SABi Framework to
Turn your business from a Dragging Snail to a Speeding Falcon
The secret of consistency and longevity in business lies in data, but until read correctly and analyzed quickly, you won't be able to see what's happening in your business and are bound to mis the unprecedented competitive advantages.
SABi Framework helps you solve this complex puzzle and empowers you to know what exactly is happening in your business. With this, you would make informed decisions and keep adding the zeros in profit.
This one framework has helped his clients reclaim their market share and earn millions of dollars year on year.
Want to know how this system can help you to achieve consistent growth in your business?
Let Amit Gupta
Aka Number Cruncher helps you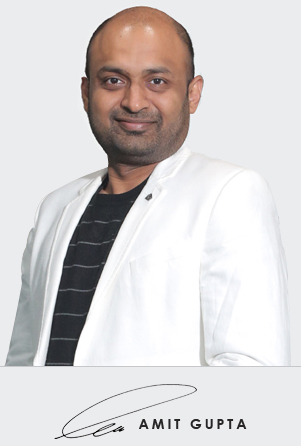 His clients come to him with their pressing challenges and he could quickly ascertain where the gaps are and helps them 'see' what remains 'unseen' (though visible).
That's the power of data and Amit has leveraged this power to help his clients earn and save millions of dollars, year on year.
Amit's data skills were developed during his youth closely working with father in his company. Later, he has had the privilege to take charge of numerous critical assignments working at market leading companies and was played instrumental role fixing the gaps and saving millions going drain.
Today, along with his team, Amit is helping his clients make faster and more informed decisions and gain a competitive advantage using his dashboard built on SABi Framework.
Recieivng Young Achievers Award 2020
Showcasing the power of SABi Dashbaord
On the stage at NSWEE 2020
Glimpse of astonishing results Amit's clients are getting
Amit's business acumen help us to
increase our sales by 12%

within 3 months.
He helped us build a robust system to cross-sell the products to existing clients. I can't thank him enough.
RAVIKANT CHOPRA
Co-Founder, Incremint
Amit's dashboards proved
life-saver

for us. Our revenue jumped 7% in just 2 moths.
He not only helped us plug the money-draining gaps but also helped us to find ways to generate more revenue.
VIPIN AGGARWAL
Co-Founder, Candes Technology
Our conversion ratio increased to 9% – totally a
game-changer equation

.
He helped us build a robust system to cross-sell the products to existing clients. I can't thank him enough.
TARUN KUMAR
CEO, DataGardener.com
Read Amit Gupta's Popular New Book
In this book, Amit Gupta (Creator of SABi Framework) shares how to drive unprecedented growth with the power of intelligent data insights.
Tell us where should we deliver your FREE copy?
Couldn't sleep whole night after reading this book.
GAURAV SAXENA (GLOBAL SYSTEM)
Simply shocking! A must read for every businessman.
AKSHAT BANSAL (BENZOVILLE)
I literally regret not reading this book earlier.
MANGESH YADAV (GERUA VISION)